Retransfer printing
High resolution printing ideal for secure smart card personalization
Superior print performance for highly secure card applications
Matica's retransfer printing technology enables the printing of sharp, vibrant color images on to a range of plastic surfaces including PVC, PC, ABS, PET and cards with embedded smart technologies (chip cards).
Retransfer printing, first made popular in photo booths, differs from direct to card printing by using an indirect method of transferring the image on to the card surface. Retransfer printers use two films, typically:
A color ribbon with dye-based yellow (Y), magenta (M), cyan (C) and black (K) panels
A transparent receiving film (retransfer film)
The printer selectively heats the color panels of the dye-based film and infuses the color into the surface of the transparent receiving film. Once the image is complete on the receiving film it is heat sealed onto the surface of the plastic card. By using a controlled substrate as the receiving film, high quality images can be produced and then transferred over the full surface of the plastic card. This process is ideal when using non-PVC cards and cards with irregular surfaces such as embedded smart chips.
Matica's range of desktop retransfer printers has been developed for specific security and output requirements and includes an extensive chromXpert® ribbon range and inline encoding, lamination and laser options.
300 dpi to 600 dpi resolution printing
Print in full color or monochrome right over the edge of the card
Ideal for PVC and non-PVC substrates including PC, ABS and PET
Ideal for irregular card surfaces including contact chip and contactless cards
Up to 150 cph
Security printing including microtext
Extensive chromXpert ribbon range including ultraviolet and security printing
Encoding options available
Inline lamination and laser options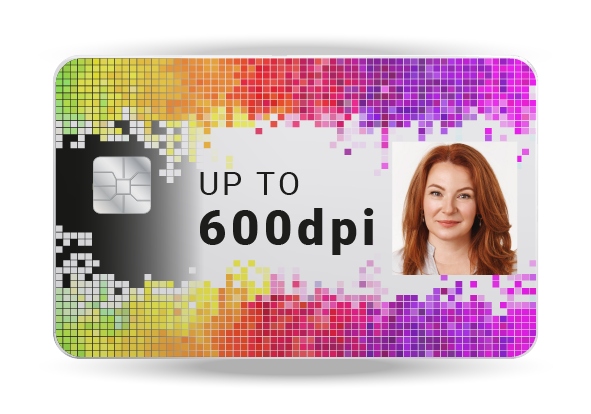 Retransfer printer range
Related markets