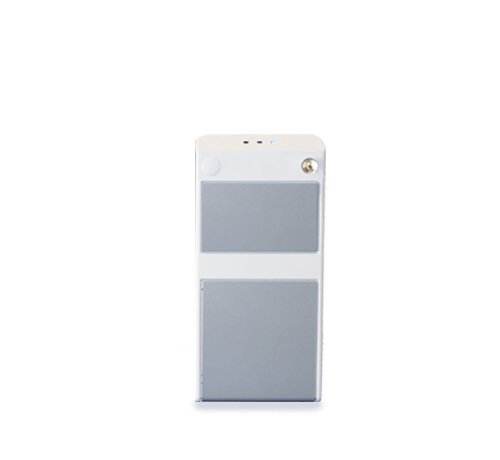 Dual Feeder
High performance card feeder for financial and ID retransfer printers
Hold multiple card stocks for instant issuance schemes
The optional, compact, Dual Feeder module enables users to easily print different card types (such as debit and credit cards) and is compatible with the XID8300, XID8600, S3200 and S3200HD of Matica printers.
Configured with two removable cartridges, the Dual Feeder ensures easy and reliable loading. Each cartridge can be loaded with up to 100 cards (30 mil) providing a total input capacity of 200 cards. An exception slot is available for slow runners, allowing the issue of a third type of card if needed.
The optional IPSC (IP Secure Controller) offers a high-performance operation over Ethernet, featuring secure chip encoding over local area network (LAN) and wide area network (WAN) with data encryption and data compression for network traffic optimization. The Dual Feeder has been equipped with internal electronic locks and mechanical keyed locks on the front door to prevent unauthorized access to the card cartridges and internal reject tray, ensuring that any card issued is secure.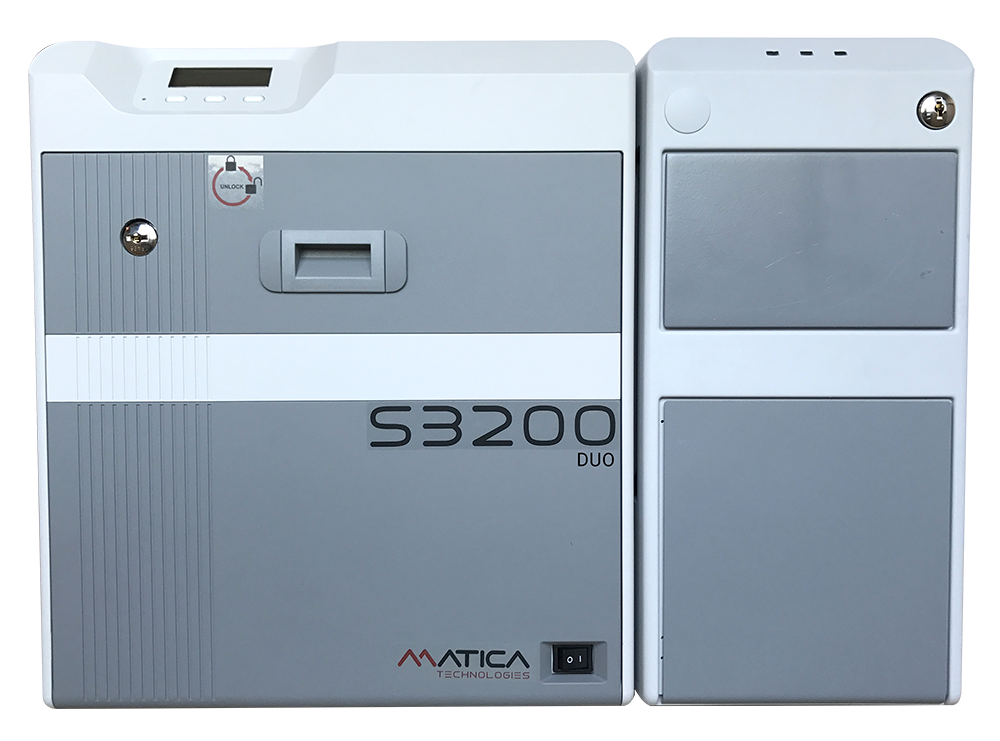 Key strengths
Ideal for
Low to high volume financial card programs
Instant issuance
Flat bank card personalization
Multiple card stock personalization
(Example: Visa and MasterCard)
Technical specifications
Cards
Format and materials
ISO CR80
PVC, Composite PVC, PET-G, PC
Card thickness
20 mil – 40 mil
(hopper adjustment required)
Feeder
Integrated flip over
2 x 100 card feeder
Exception feeder
Single or multiple card feeder
Connectivity
Connectivity
Ethernet
USB 2.0
Platform
Printer dimensions (L x W x H)
170 x 315 x 360 mm
(6.7" x 12.4" x 14.2")
Weight
6 kg (13.2 lbs)
Related products
Markets