Laser engraving
Highly secure card personalization, engraved into the card surface
Fast, compact and with anti-counterfeiting features for specialized flat card issuance
Matica has developed cutting edge laser engraving technologies to deliver a comprehensive solution for governments and financial services organizations seeking to implement anti-counterfeiting measures for secure ID or financial cards.
Greyscale graphics and monochrome text are engraved directly into the surface of the card by using a high resolution laser beam. Cards are typically based on a polycarbonate (PC) substrate, but other plastics can also be used in certain circumstances.
Thanks to high resolution engraving (up to 1200 dpi) and integrated multiple card security options, Matica's laser engravers provide outstanding protection against counterfeiting and forgery. Offered in both desktop and high volume centralized formats, Matica's laser engraving range can be combined with other card personalization technologies for a full card issuance solution.
Up to 1200 dpi resolution
Deep level of security for best protection against counterfeiting
Premium laser durability – 10+ years lifespan (ISO 24789)
Output up to 2000 cph
Security printing including microtext, MLI and CLI
Encoding options available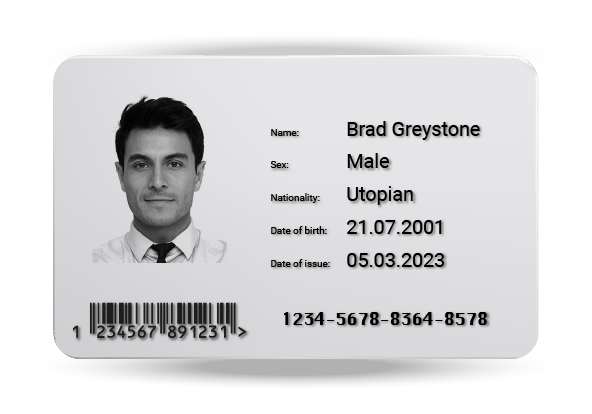 Depending on the requirement, Matica's laser engravers provide an affordable range of optional security features that can be adapted to any project specification. These include:
Microtext
Tactile effects
CLI and MLI
IPI™ and LetterScreen™ (by Jura JSP)
LPI® and FUSE®-ID (by G&D)
Tru/window™ LOCK (by Trüb AG)
Electronic guilloche
Matica's own MSPI™ security solution which combines color printing with laser engraving to create a secure photographic image.
Laser engraving range
Related markets