Register your printer here
for FULL warranty coverage
Registered users ONLY can benefit from Matica's comprehensive warranty and support package. Complete the form to fully validate your printer warranty and benefit from:
• Immediate updates on your printer's firmware and drivers.
• Access to full online and telephone technical support.
Unregistered printers default to a standard warranty (2 years limited in the EU, 1 year limited for the rest of the world).
How to find your machine's serial number and part number:
Look on the bottom of your printer to identify the base plate which contains both the part number and serial number.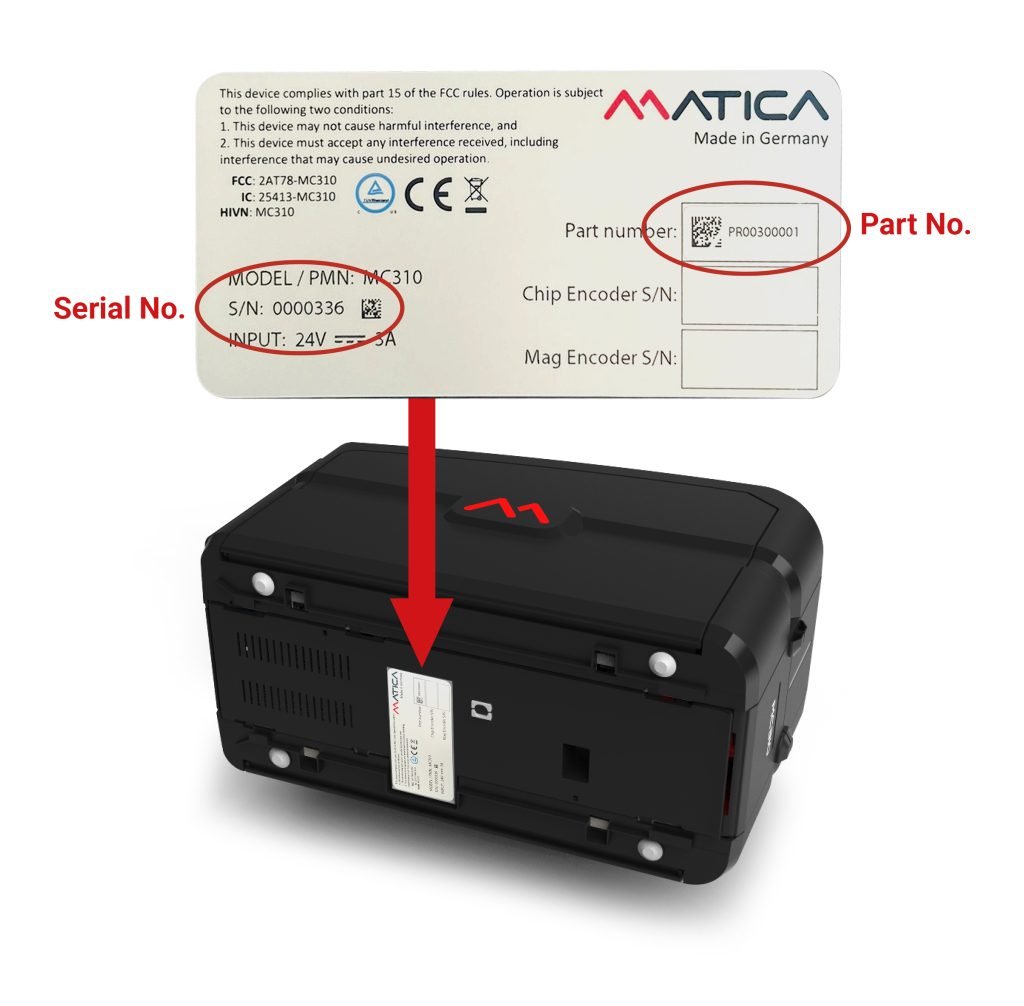 WarrAnty Registration Form
Please ensure you enter the printers full serial and part number to the warranty form. This must include 'SN'0000000 and 'PR'000000 before the unique digit code.