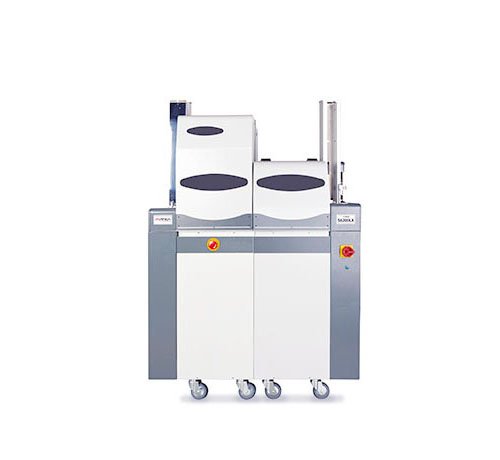 S6200LX
Next generation laser engraving for centralized issuance programs
Flat card laser engraving for bank card and ID personalization programs
Designed to fulfil the specific requirements of mid-volume centralized card issuance programs based on laser engraving technology, the S6200LX is a preconfigured high performance platform combining industrial scale laser engraving with a range of secure card encoding options.
The S6200LX is a high speed, cost effective solution for high security ID cards and all types of flat financial cards, with production speeds of up to 2,000 cards per hour.
It is equipped with state-of-the-art, proprietary Matica laser technology, designed to optimize the engraving of multi-material cards. It features a laser source, scanning head and programming software which is all fine-tuned for industrial card personalization with precision, quality, stability, and reliability.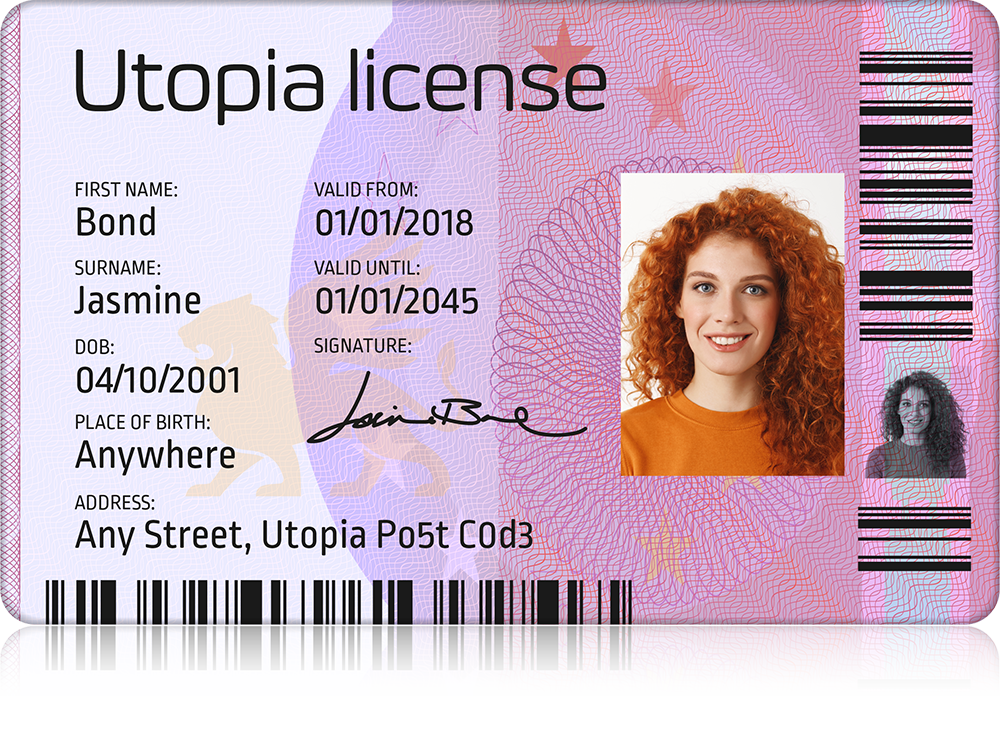 Key strengths
High speed, high quality laser engraving with optional card encoding
Broad laser applications from simple text to complex objects
Ideal for specialist materials
(metal cards, display cards)
Modular, with flexible configuration and defined field upgradability
PCI/DSS compliant software
Step up license option to "unlock" any field upgrade option
Ideal for
Mid to high volume issuance schemes
Flat financial card personalization, including 'Visa quick read' cards
Drivers licences
Other government IDs, including nation ID cards
Optional upgrades
Laser marking: card positioning kit
Pro issuance kit (key locked cabinet, stack light, data encryption)
Magnetic stripe encoding
Single or multi smart card encoding station
S1 high speed printer
Smart secure laminator
Graphical personalization integrity verification
Inline card mailing, card folding and envelope insertion
Scalable solution, designed with the issuer in mind
The S6200LX's scalable, modular design can operate in full autonomy or can be upgraded into a platform with up to 5 modules. Additional options cover a range of applications and include high speed thermal printing and lamination, to offer a full solution for color secure ID cards such as National IDs and driving licenses.
The S6200LX's innovative design supports enhanced engraving capabilities, and the card handling features a new 'finger loader' designed to avoid card scratching in the production process. This is coupled with an innovative ultra-fast flipper, developed without motion components, that optimizes production speed.
Scale and upgrade to your demands
Built using robust, reliable components, the S6200LX system is designed to meet the specific needs of mid-volume issuers. It combines consistent, reliable throughputs with high production quality and secure card data integrity. The S6200LX comes with cabinet storage for cards and consumables, as well as a support for a flat screen external monitor and keyboard.
The S6200LX can also be upgraded to a S7000 high-volume issuance system by using the step-up license option to "unlock" field upgrades, enabling issuers to match output demands if they increase.
Scalable, modular design the S6200LX is a configuration that can operate in full autonomy or can be upgraded into a platform with up to 5 modules. It can be linked with an inline card mailing system for a complete card-to-envelope solution to ensure customer details are kept safe throughout the issuance process. The system is flexible to upgrade to a S7000 high-volume issuance system for more demanding production environments.
Smart, safe and secure financial card issuance
As an additional security measure, issuers can take advantage of the 'pro issuance kit' – including a key locked cabinet, stack light and data encryption. Graphical personalization integrity verification can also be integrated to further increase compliance with advanced security policies. To streamline the process of getting the finished products into customers' hands, a card folding and envelope insertion station can be added, transforming the S6200LX into a complete card-to-envelope solution.
Product features
Cabinet/stack light/data encryption
Dye sublimation option inline module
Technical specifications
Printer
Method
Laser engraving
Resolution
1200+ dpi
Mode
Single-sided
Dual-sided marking
Speed
2000 cph
Laser station
20W Fiber laser GEN2
Protected marking chamber with inspection window
Optional card positioning kit
Encoding
Magnetic stripe encoding
3-track ISO HiCo / LoCo (optional)
Contact/contactless
Single or multiple smart card encoding station (optional)


Cards
Format and materials
ISO CR80
Card material
PC, ABS, PET, PVC
Card feeder
600 cards
Card stacker
600 cards
Connectivity
Connectivity
USB 2.0
Ethernet
Platform
Printer dimensions (L x W x H)
1190 to 2180 x 550 x 1400 mm (47'' to 86'' x 21 x 55'')
Related products
Markets