Lamination
Enhancing card durability and security
Maximize protection against card forgery with enhanced security patches and overlays
Matica's lamination technology is an additional process that covers personalized cards with a heat-sealing film. It is used to enhance the security and/or the durability of an issued card.
Matica's inline lamination modules can be used alongside both desktop and central issuance systems and utilize the chromXpert laminate and overlay range.
Selected models can be paired with direct to card printers and retransfer models to offer the full desktop issuance solution
Increases card durability and maintains the integrity of the personalized area
Reduces the risk of fraud and counterfeiting
Can be customized to include logos, brands and other secure images
Enhancing card security
The lamination film can contain holographic and other Visual Security Elements (VSEs) for enhanced protection. Matica offers a range of standard holographic designs in both patch laminate and continuous film formats. For the ultimate security protection, organizations can opt for a customized holographic laminate with VSEs that are unique to them – this approach is often adopted for government secure documents such as driving licenses and national ID cards.
Reinforcing card durability
Another important reason to laminate pre-personalized cards is to increase the durability and extend the life of the card, thanks to the enhanced mechanical and UV resistance of the lamination material. A card laminated with a 1.0 mil (35 micron) patch can have a lifecycle of up to 10 years – a timeframe often mandated for government/citizen ID schemes.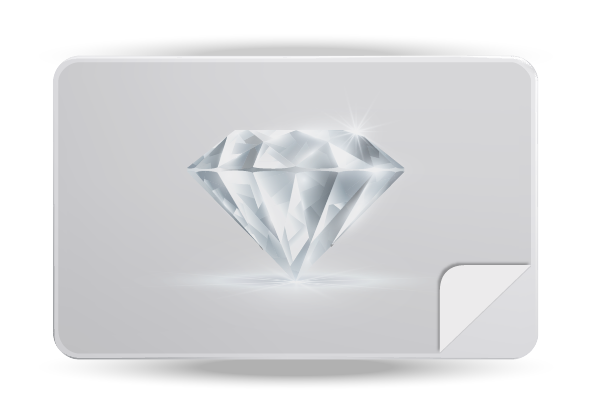 Desktop laminator range
Utilising some of the best lamination technologies on the market, Matica's laminator range ensures the durability of a card is significantly strengthened. During the process of lamination, the laminate is thermally bound to a card's surface, protecting the layout of the card and increasing its lifespan. Matica has a range that can be merged to both direct-to-card and retransfer models giving issuers an advantage to fully personalize cards in one pass.
Related markets