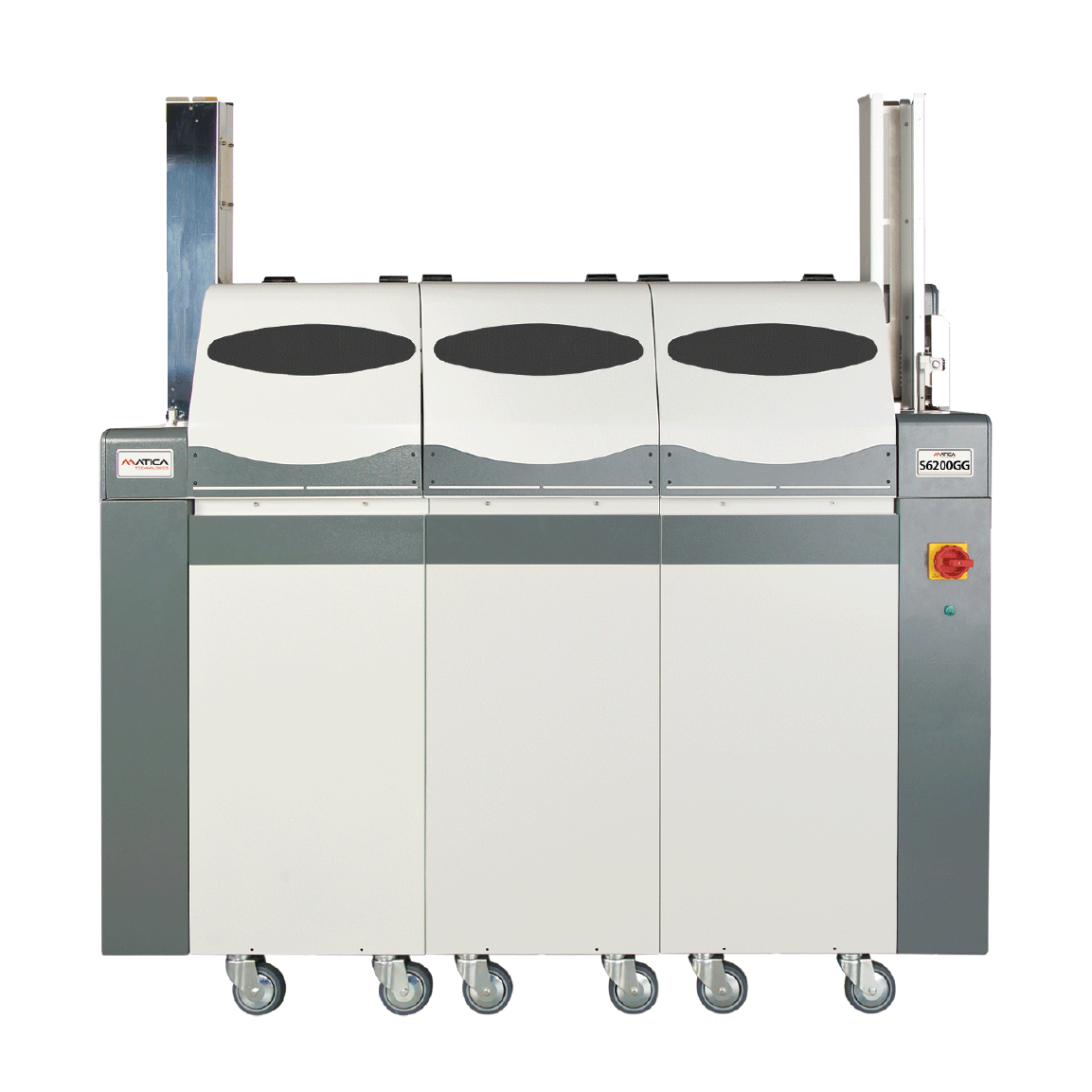 S6200GG
High speed, high quality dual-sided flat card personalization
High quality, fast and flexible card printing and encoding
The S6200GG is preconfigured for dual-sided high speed monochrome or color card printing. Built with two thermal printing stations, it produces near edge-to-edge card designs, photos, logos, alphanumeric text, or barcodes, combining print performance with printer consistency.
The S6200GG is the perfect solution for any cost conscious card production bureau and is ideal for a diverse range of card issuance schemes, including loyalty, membership, access control, employee ID, and flat financial cards.
It can produce up to 2000 cards per hour in production mode. Multiple card encoding options are available to suit the individual card issuance program. These include a magnetic stripe (ISO or JIS2) encoding station and/or a single contact or contactless smart card station or a multi-smart card personalization module. The smart card personalization module can encode up to 5 contact or 3 contactless smart cards simultaneously to speed up production.
A lamination module is also available to add a layer of visual security and increase the lifespan of the card.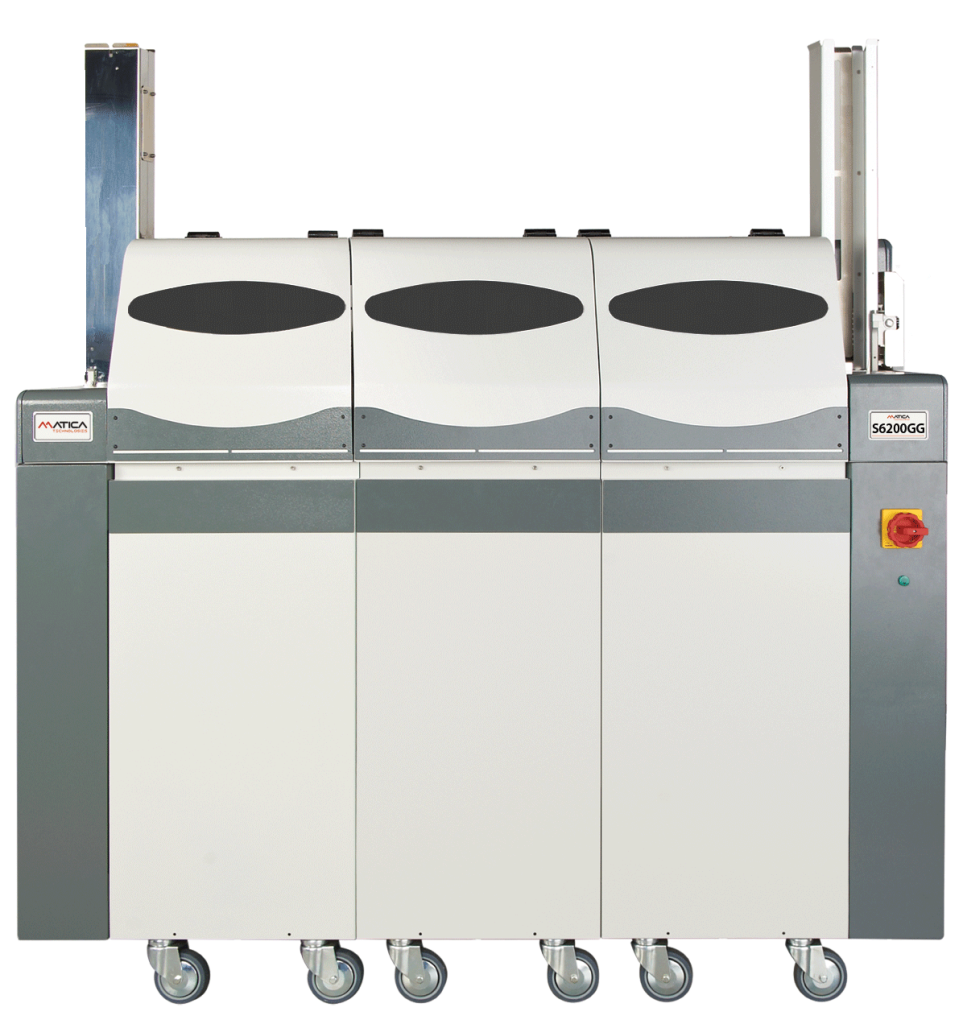 Key strengths
High speed thermal printing, with optional card encoding
Built upon proven, proprietary technology
Modular, with flexible configuration and defined field upgradability
PCI/DSS compliant software
Step-up license option to "unlock" any field upgrade option
Ideal for
Mid-volume issuance schemes at card personalization centers or within financial institutions
Loyalty cards
Membership cards
Access control cards
Employee ID cards
Flat financial cards
Optional card personalization elements
Pro issuance kit (key locked cabinet, stack light, data encryption)
Magnetic stripe encoding
Single or multi smart card encoding station
Smart secure laminator
Graphical personalization integrity verification
Inline card mailing system
Card folding and envelope insertion
Flexible and reliable card printing for centralized production
Printing is designed for flexible, reliable high volume production. The S6200GG includes two high-speed thermal print engines, enabling flexible card layout creation and maximizing production speed.
Matica's dual high speed S1 graphic printing engine has been designed for monochrome and full color printing. The S6200GG is ideally suited to printing text, barcodes, logos, or photos at 300 dpi resolution. The integrated flip over station allows optimal front and rear card management, and the advanced cleaning unit ensures a quality card finish is issued.
Scalable solution, designed with the issuer in mind
The S6200GG's scalable, modular design can operate in full autonomy and can be upgraded into a platform with up to 5 modules. The S6200GG can also be upgraded to a S7000 high-volume issuance system by using the step-up license option to "unlock" field upgrades, enabling issuers to match output demands if they increase.
Smart, safe and secure card issuance
As an additional security measure, issuers can take advantage of the 'pro issuance kit' – including a key locked cabinet, stack light and data encryption. Graphical personalization integrity verification can also be integrated to further increase compliance with advanced security policies. To streamline the process of getting the finished products into customers' hands, a card folding and envelope insertion station can be added, transforming the S6200GG into a complete card-to-envelope solution.
Product features
Technical specifications
Layout
Method
Monochrome or color
Mode
Thermal printing
Resolution
300 dpi
Print area
Near edge to edge
Speed
2000 cph
Printing
Dual S1 high-speed printer
Flip-over for dual-side printing
Dual-side cleaning station
Encoding
Magnetic stripe encoding
Tracks 1, 2 & 3 ISO7811, HiCo/LoCo
Contact/contactless
EMV compliant contact chip encoding
EMV compliant contactless chip encoding
Cards
Format and materials
ISO CR80
Card material
ABS, PET, PVC
Card feeder
600 cards
Card stacker
600 cards

Other
Connectivity
USB 2.0
Ethernet
Platform
Printer dimensions (L x W x H)
1560 to 2180 x 550 x 1400 mm (61 to 86'' x 22'' x 55'')
Related products
Markets