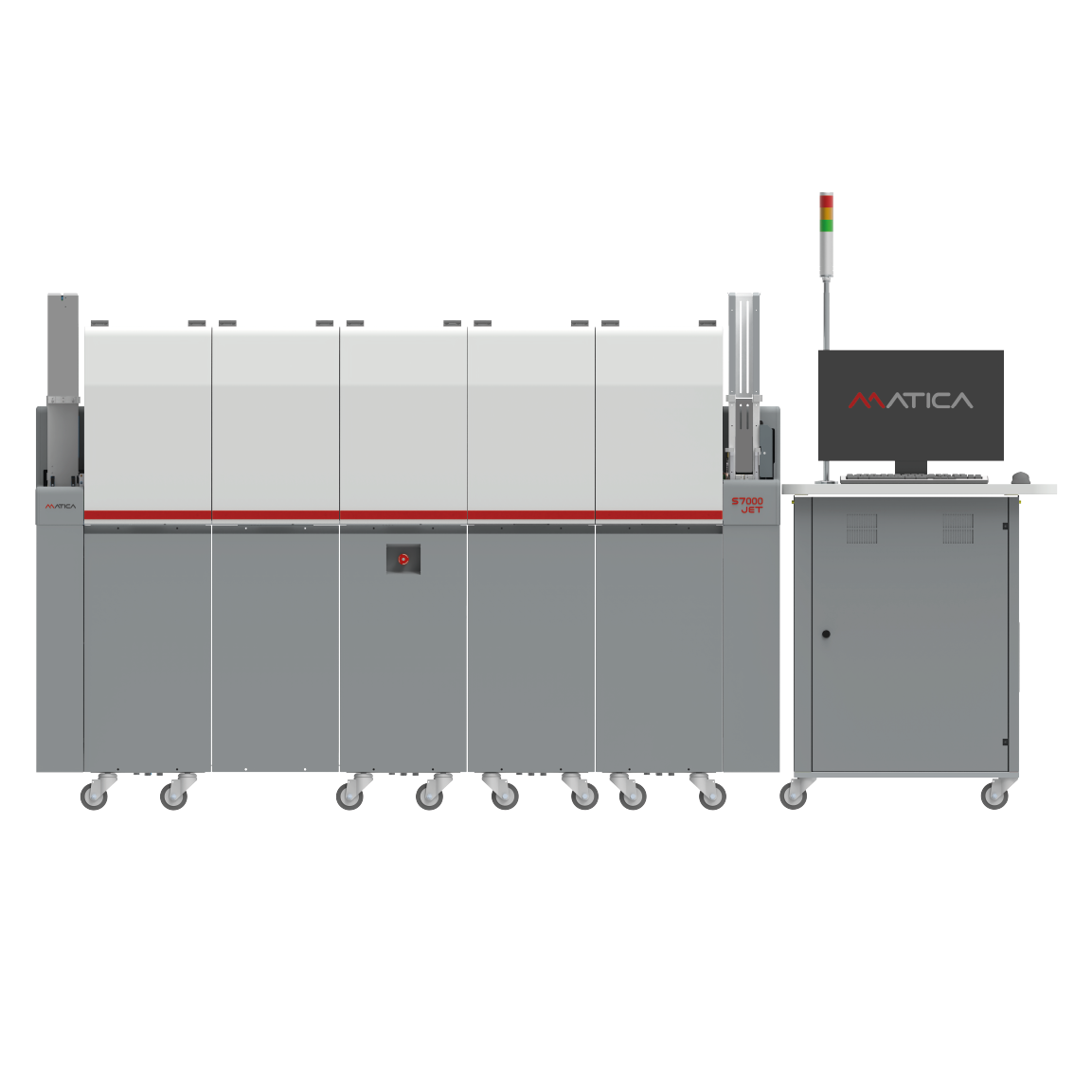 S7000Jet
The ultimate Drop-on-Demand card personalization solution
High-volume, centralized DoD inkjet system for financial card personalization
Matica's S7000Jet is the latest addition to its reliable and established S7000 platform. This brand new system has been developed entirely by Matica's research and development team and is set to revolutionize secure printing for the card payment market. Using a new Drop-on-Demand (DoD) printing technology, the S7000Jet is a cost efficient solution that can print up to 1500 cards an hour with outstanding print quality in both black and white. Integrating the S7000Jet means that issuance businesses will benefit from minimal maintenance during the issuance cycle.
Capping and cleaning are both automated, this reduces maintenance time and is a simple process that can performed without the need for a technical expert on hand. The S7000Jet's user friendly interface is easy to learn and use, with the ink being monitored in real time, and can be adjusted to ensure a smooth batch issuance process.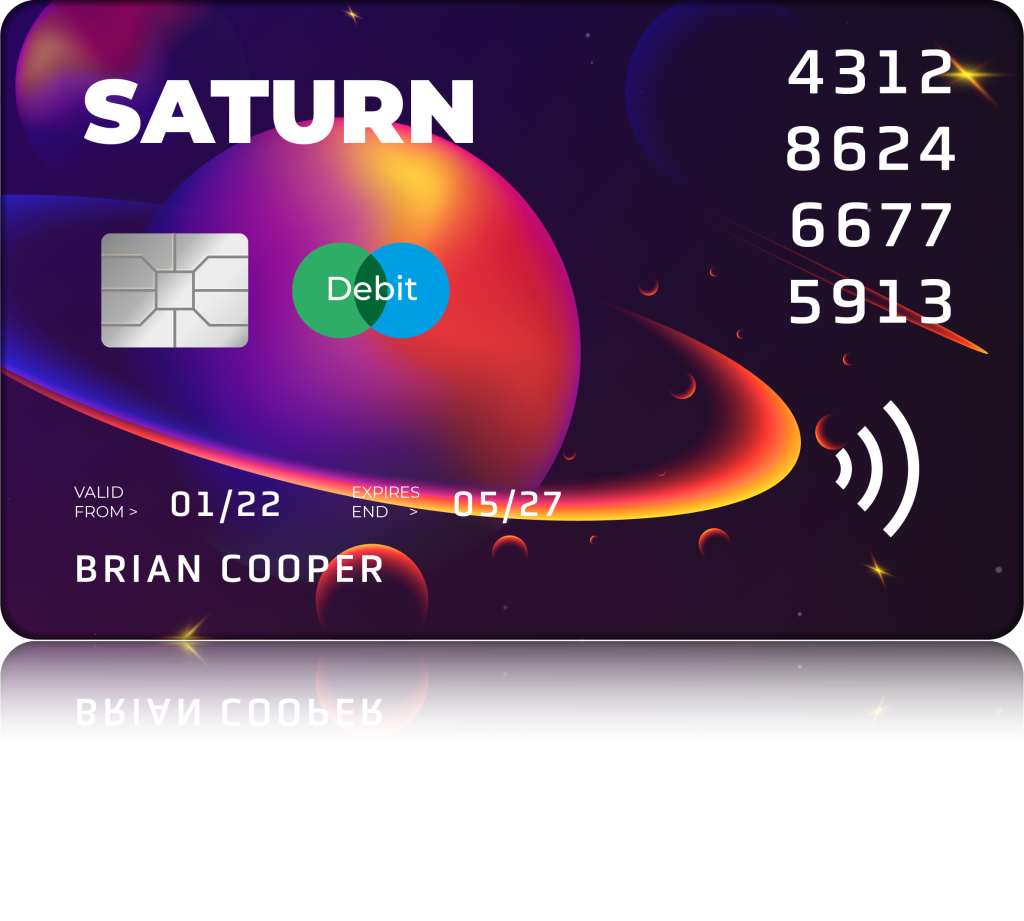 Key strengths
High speed, high quality Drop on Demand (DoD) inkjet printing with optional card encoding
Built on the proven architecture of the S7000 platform
Easy to use and service
Configured for maximum up-time
Compact footprint
Excellent personalization quality
Ideal for rainbow jobs, without interruptions
Single software fully compliant with Visa/Mastercard requirements
Speeds of up to 1500 cards per hour
Ideal for
Centralized card issuance
Financial, bank card issuance
Customized card personalization requirements
Optional card personalization elements
Second color
Dual-sided print
Vision inspection
Inline mailing system
Flexible, scalable design tailored for centralized card personalization
Flexible batch production makes the S7000Jet ideal for combining batch orders into one production run, seamlessly and without any interruption. Whether printing full surface plasma or configuring side and color(s), no intervention or interruption is required between batches, making the S7000Jet perfect for a vast array of jobs.
Pre-configured for optimal personalization quality on eco-friendly materials such as PLA and R-PVC, the high-resolution BiancoNero® printhead and inks produce high quality graphical personalization in black and white (other spot colors are available on request). The S7000Jet can be seamlessly integrated with an array of chip personalization and production management software with smart card integration.
Product video
Product features
Technical specifications
Layout
Method
Drop-on-demand inkjet
Resolution
600dpi
Speed
1500 cph
Ink Jet module
Full surface plasma treatment
BiancoNero printing station with real time ink monitoring
LED UV curing
Individual card transport system
Automatic cleaning and capping procedures
Individually enabled printheads
Encoding
Magnetic stripe
ISO 7811 HiCo/LoCo
(factory fit only)

Smart card / contactless
Contact PC/SC, EMV compliant
Smart contact: ISO 7816-2, ISO14443A, B, ISO15693, MIFARE®, DESFire®, HID iClass®
Cards
Format and materials
ISO CR80, with most common card materials supported, including eco-friendly materials such as PLA and R-PVC
Card thickness
0.25 mm – 1.0 mm
(10 mil – 40 mil)
Input hopper
600 cards
Output hopper
600 cards
Other
Connectivity
USB 2.0
Ethernet
Security
Head anti-collision system
Emergency stop button
Exceptions handling system
Warranty
1 year or 3 million cards

Platform
Printer dimensions (L x W x H)
Depends on configuration
Weight
Depends on configuration
User interface:
Maticard Pro
Related products
Markets