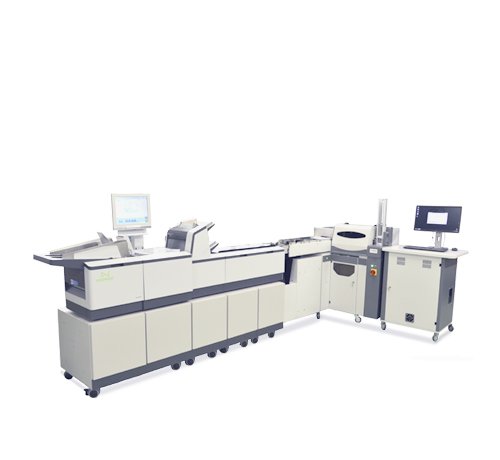 MS1000
Cost effective solution for automated card mailing
Unique, feature rich card mailing system for centralized applications
The MS1000 card mailing system is a simple and affordable solution for stand-alone automated card mailing and fulfilment applications. It comes as a pre-packaged solution including reading station, card on carrier application, folding and envelope insertion.
Easy to operate, the MS1000 comes with pre-packaged software for easy installation and configuration and offers a production speed of up to 1000 cards per hour to fulfil the demanding needs of central issuance programs.
Ideal for the issuance of financial cards, loyalty cards and healthcare cards, the MS1000 is capable of processing documents with up to four cards from two different hoppers from the tower feeder. Once the cards and carriers have been securely matched, they are passed to the folding and insertion station.
The unique folding system allows the carrier to be folded in C, V, or Z formats depending on the type of envelopes to be used. The MS1000 is a highly durable system designed and built for performance, reliability, and exceptional value.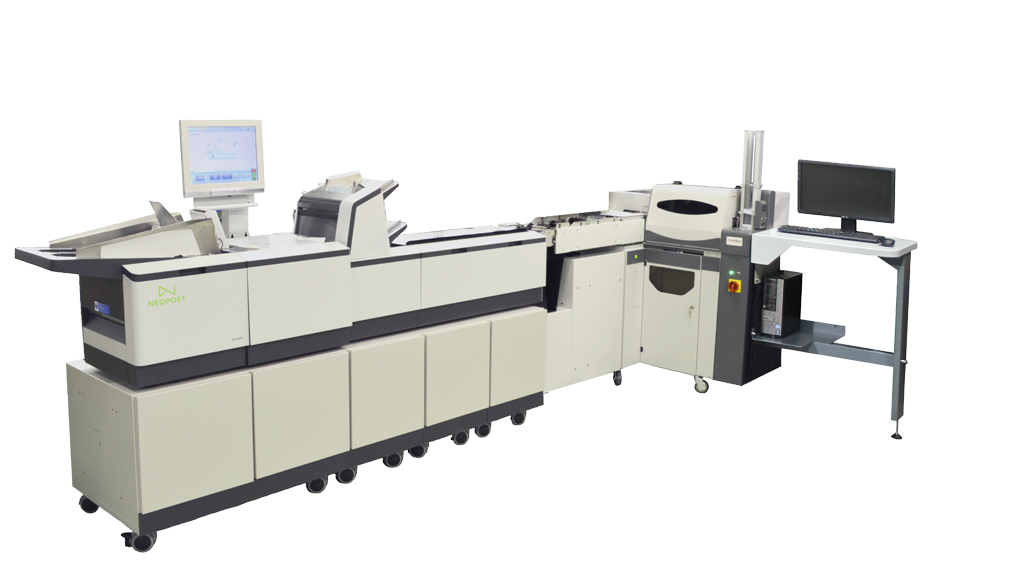 Key strengths
All-in-one reading, attachment, printing, folding, inserting system
Ideal for small to medium volumes
Preconfigured, dedicated PC using Maticard Pro software
Reliable, robust design
Affordable addition to any centralized system
Ideal for
Centralized financial, loyalty and healthcare card issuance schemes
Mailing solution for global card distribution
Optional modules
Card data reading station
Pre-folded document feeder
Envelope sized document feeder
Product features
Technical specifications
Production
Speed
Stand alone operation
Up to 1000 cph
Handling
Card handling
Input hopper: 600 cards for continuous production
Reject card and carrier hoppers
Carrier paper handling
Carrier formats: A4 and US letter sizes
Up to 100 gsm paper thickness
4 cards per carrier
Control
Console control
Preconfigured, dedicated PC included using Maticard Pro
Software
Software environment
Maticard Pro for Windows® 8 and Windows 10 diagnostic and setup software included
PCI-DSS compliant software
Platform
Total dimensions
L (card side): 1800 mm (70.8″)
L (carrier side): 3750 mm (147.6″)
Depth: 550 mm (21.6″)
Height: 1400 mm (55.1″)
Related products
Markets