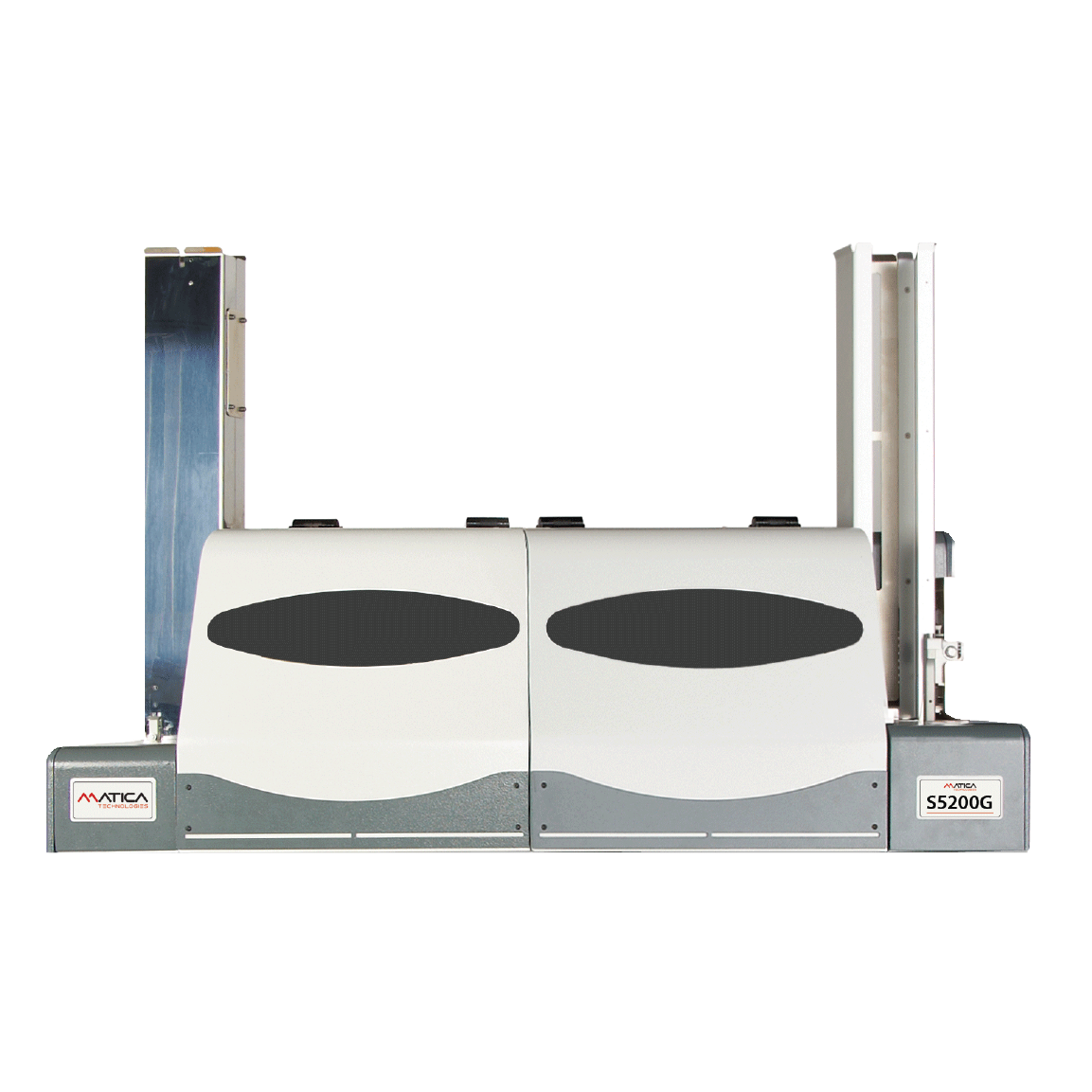 S5200G
Mid volume industrial flat card issuance solution
Robust, flat card personalization system designed for financial and government card issuance
Matica's S5200G industrial card printer is perfectly suited for fast paced and demanding production environments, including government or financial card issuance. It is a powerful mid volume model that has been developed with speed and efficiency in mind. The S5200G includes single or dual-sided, full color or monochrome printing combined with magnetic stripe and/or contact and contactless chip encoding.
Industrial printing requires consistent production quality, high output speed and minimal operational/maintenance effort. The S5200G combines long lasting, robust components with sophisticated software to meet any demand. It uses thermal transfer technology in monochrome mode to produce an impressive 1,500cph (single-side, 10 mm) or 700cph (dual-sided, 10 mm) cards per hour. Similarly, a direct to card dye sublimation method for vibrant near edge to edge full color images achieves speeds of up to 380cph. Issuers can easily switch ribbons to enable full color or monochrome print modes.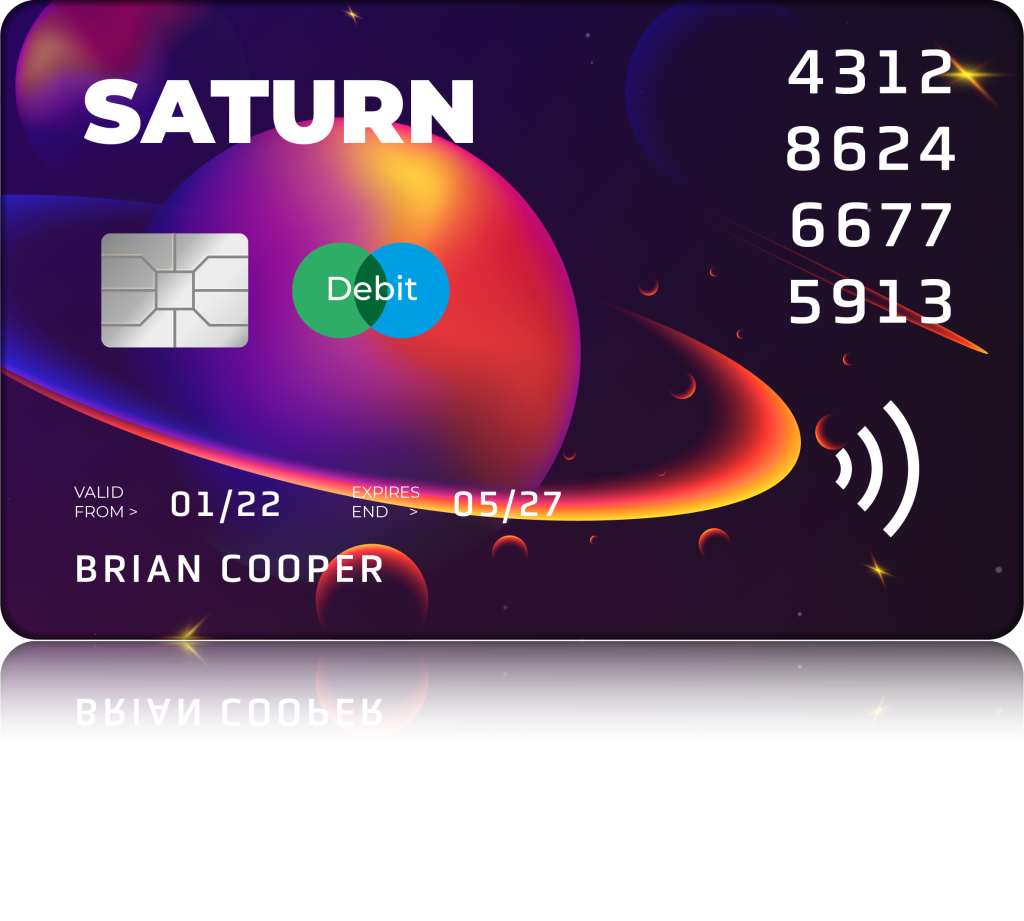 Key strengths
Stress tested to personalize 2 million cards per year
Flexibility: single/dual-side, mono/color printing software configurable
Industrialized components for higher up time and increased reliability
Lower cost per card
Can sustain long operating times
Ideal for
Mid-volume issuance schemes
Debit and credit card personalization
Government issuance programs
Optional upgrades
Magnetic stripe encoding: 3-track ISO HiCo / LoCo
Single or multiple smart card encoding station
Increased capacity input and output hoppers
Field proven card issuance solution
Designed with a target output of 2 million cards per year, the S5200G industrial card printer is field proven for the issuance of mid volume batches for membership, employee ID, financial and loyalty cards. High volume printing jobs also require input and output hoppers that can handle the production speed without the need for constant supervision. The base S5200G machine comes equipped with a 600 card input and output hopper as standard including reject tray, but these can be expanded based on issuer demands.
A flip-over for dual-sided printing is also standard, as is Matica's AdvanceClean® card cleaning system. The cleaning station applies a special sticky tape and a roller to keep dust off the cards and maximize the lifetime of the printhead.
Choose between magnetic stripe or single/multiple smart card chip encoding and upgrade basic identification cards to help track time and attendance, make payments, or manage access. This industrial card printer can run up to 8 hours per day as a stand-alone issuance station or in combination with larger systems such as the S5200LX.
Product features
Technical specifications
Printer
Method
Thermal transfer (monochrome) Dye sublimation (color)
Resolution
300dpi
Mode
Flip-over for dual-side printing
Single S1 high speed printer
Speed
Monochrome
Single-side: 2,400 cph on 10 mm, 1,200 cph on 70 mm
Dual-side: 850 cph on 10 mm, 450 cph on 70 mm
Color
Near edge to edge up to 145 cph
Card cleaning system
Dual-side AdvanceClean®
Encoding
Magnetic stripe encoding
3-track ISO HiCo / LoCo, JIS2 (optional)
Contact/contactless
Single or multiple smart card encoding station (optional)
Cards
Format and materials
ISO CR80
Card material
ABS, PET, PVC
Card feeder
600 cards
Card stacker
600 cards
Connectivity
Connectivity
USB 2.0
Platform
Printer dimensions (L x W x H)
1,050 x 550 x 700 mm
(41'' x 22'' x 28'')
Weight
40kg (88.1 lbs)
Related products
Markets