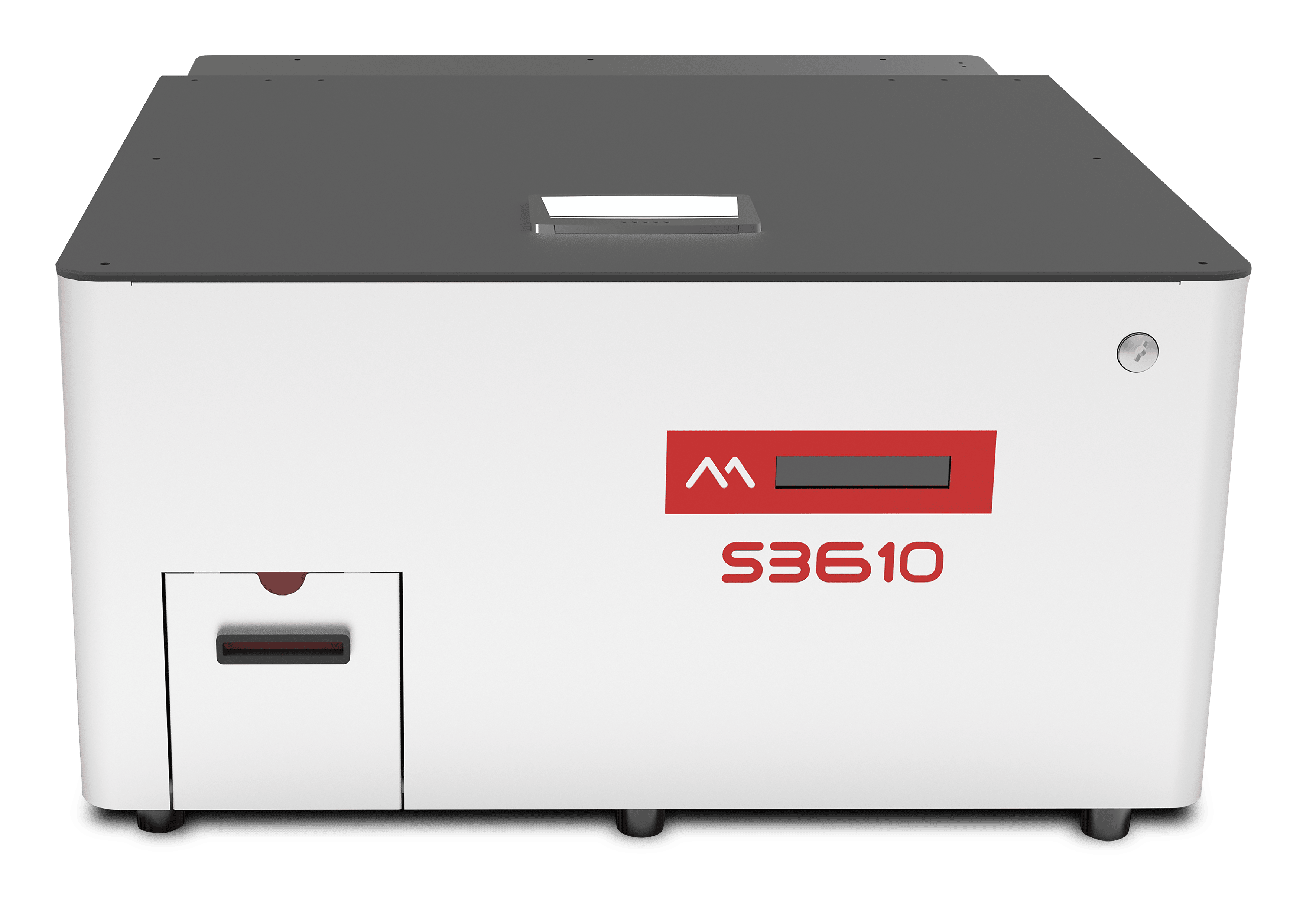 S3610
Integrated instant issuance solution
All-in-one solution for printing, embossing and encoding EMV financial cards
The S3610 is the result of decades of experience in developing a complete financial card personalization solution. It is a comprehensive instant issuance solution that delivers printed, embossed and encoded credit and debit cards on demand at branch level. It seamlessly combines Matica's expertise in direct to card printing, embossing, and encoding in one compact desktop package.
The S3610 is compliant with Visa® and Mastercard® requirements. Its compact size in combination with its manual front feed/eject slot makes it ideal for self-service kiosk applications.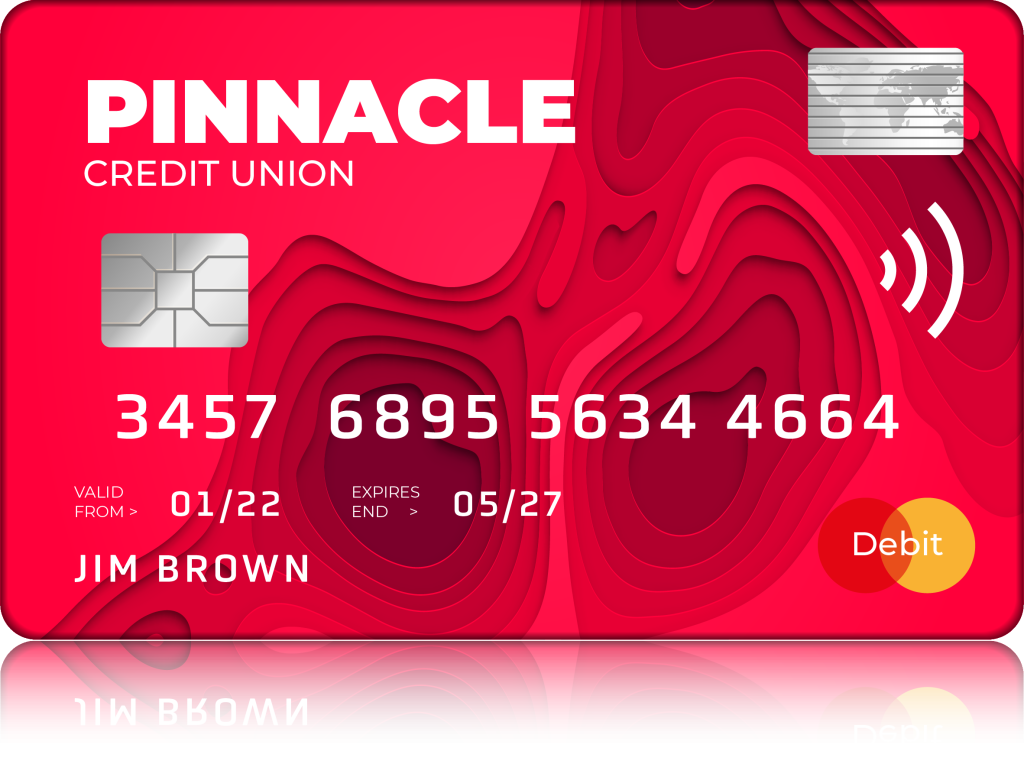 Key strengths
6 feeders and front manual feeder/eject
Compact desktop design easily fits kiosks
High-level security features
Printing, embossing and tipping in one system
Visa and Mastercard security compliance
Ideal for
Instant issuance of embossed, printed and encoded financial cards
EMV cards
Options
Contact and/or contactless chip encoding
Six automatic feeders (100 cards each)
Smart Class Controller
Second drum 72 characters – top indent
Efficient and secure EMV bank card personalization
Electronic locks with manual key override are fitted as standard security features to prevent unauthorized access to cards and consumables, ensuring customer details are kept secure all the way to the point of issuance. Secure connectivity is provided from USB to LAN with single wire functionality (Smart Class controller) and real time cloud monitoring – enabling the customer to monitor the production of all machines installed.
The S3610 is MasterCard® and VISA® compliant, with the inclusion of the 'Matica Security Pack' for financial issuance, which entails a comprehensive set of security features that fulfil specific requirements for financial card personalization. It fully complies with international regulations that govern physical and logical security in the financial issuance industry.
Product features
White, Black, Gold, Silver
Product options
Technical specifications
Printer
Method
Color dye-sublimation and monochrome resin thermal transfer
Single and dual-sided printing
Resolution
300dpi
Speed
Magnetic stripe encoding, embossing, rear indenting, tipping – full cycle (58 seconds)
Plus one-side monochrome printing – full cycle (62 seconds)
Plus one-side color printing – full cycle (78 seconds)
Embossing
72 character drum
Rear Indent
Encoding
Magnetic stripe encoding
Tracks 1, 2 & 3 ISO7811, HiCo/LoCo
Contact/contactless
EMV compliant contact chip encoding
EMV compliant contactless chip encoding
Cards
Format and materials
ISO CR80, ISO7810, ISO7816, ISO14443A&B
Card material
PVC, composite PVC and PET cards
Card feeder
Front manual feeder/eject
3 or 6 automatic feeders: 100 cards each (0,76mm)
Concealed card stacker: 30 cards
Reject bin
30 cards
Connectivity
Connectivity
USB 2.0
Optional LAN (Linux OS) with single wire connectivity and real time cloud monitoring
Optional LAN (embedded PC Win 10) to host instant issuance client software

Platform
Printer dimensions (L x W x H)
700 x 540 x 260 mm
(27.5″ x 21.2″ x 10.2″)
Weight
Single drum: 38kg (84 lbs)
dual drum: 45kg (100lb)
Warranty
1 year or 50,000 cards

Consumables
| Tipping ribbons | Meters | Capacity | Part No. |
| --- | --- | --- | --- |
| Tipping black | 122 | approx. 4000 cards | B2.337.02.01 |
| Tipping white | 122 | approx. 4000 cards | B2.337.02.15 |
Infiller ribbons
Meters
Capacity
Part No.
Infill black
122
Rear indent 7 characters
Approx. 2000 cards
B2.337.00.03
Infill white
122
Rear indent 7 characters
Approx. 2000 cards
B2.337.00.04
| Ribbons | Panels | Capacity | Part No. |
| --- | --- | --- | --- |
| ChromXpert | YMCKO | 250 prints | PR22319301 |
| ChromXpert | Monochrome K (Black) | Up to 2000 prints | PR20314305 |
| ChromXpert | Monochrome White | Up to 2000 prints | PR22314308 |
| Cleaning kit | – | – | PR20309601 |

• To ensure print quality and card durability, printhead lifespan and overall printer reliability, use chromXpert ribbons only.
• Supply cores and cassettes are recyclable. Packaging is recycled.
Related products
Markets