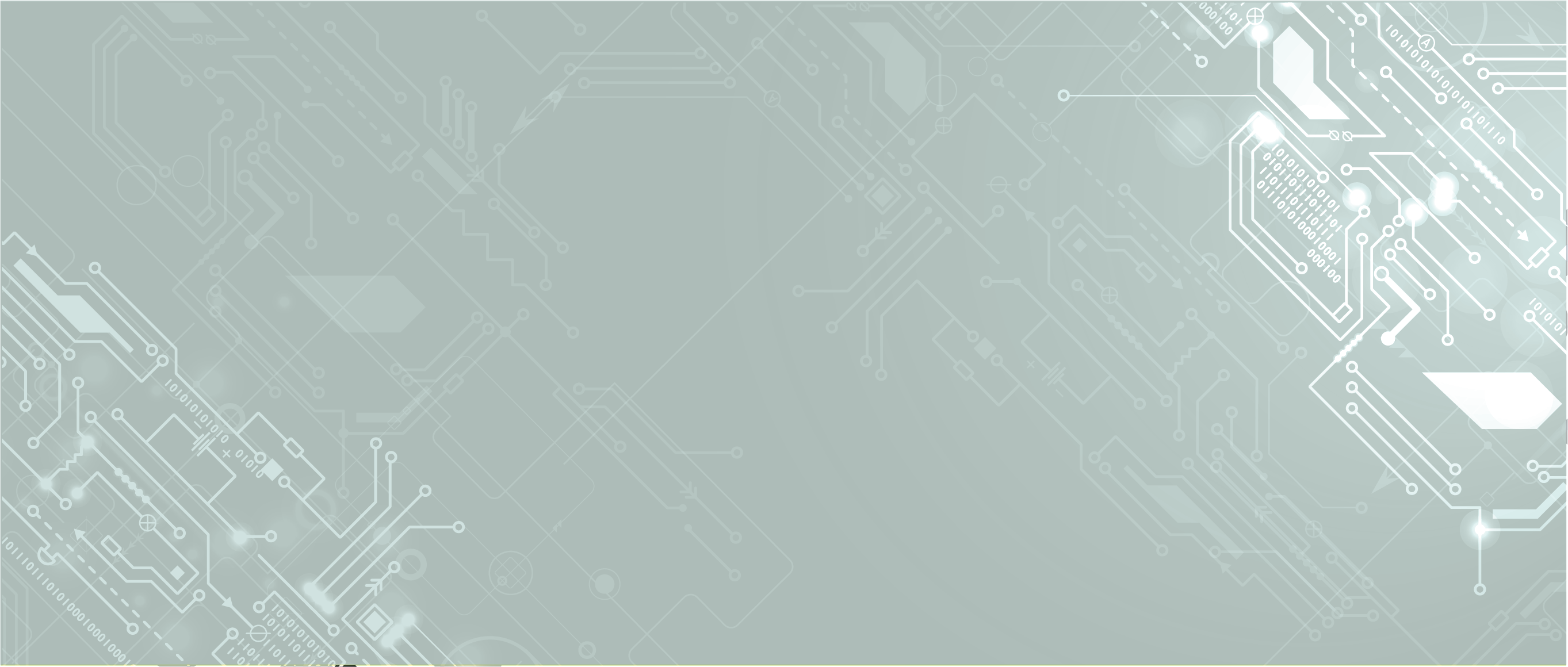 Easy, secure, instant financial card issuance
Xpressi Instant Issuance offers a wide range of capabilities that make it the perfect fit for instant issuance applications in the financial sector.
It is able to personalize a wide variety of chip types and brands, enabling the issuance of compliant Europay, MasterCard, and Visa (EMV) credit, debit or prepaid cards on-demand, in-branch at customer locations.
Xpressi Instant Issuance is fully integrated with Matica's diverse range of card issuance hardware solutions. This provides banks, credit unions and other financial institutions with a converged end-to-end solution for secure and instant financial card issuance.
Benefits to financial institutions
Speed up card activation and increase usage and transaction rates
Increase customer convenience
Remain top-of-wallet
Reduce delivery costs and potential for fraud that comes with cards sent by mail
Benefits to the customer
Instant purchasing power
Instant replacement of lost or stolen cards
Xpressi instant issuance video
Xpressi instant issuance process flow

Architecture: Xpressi instant issuance

Xpressi features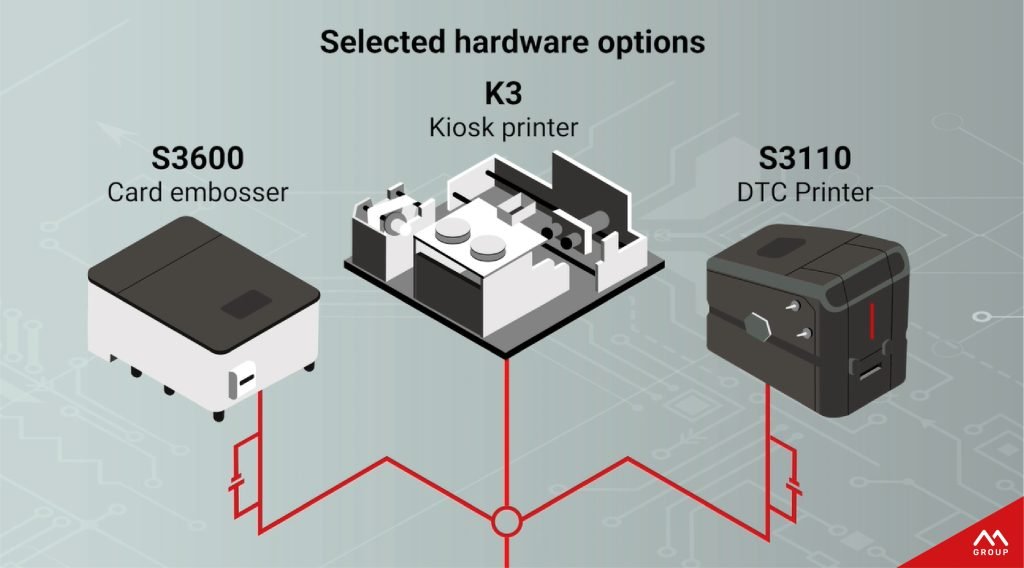 Extendible architecture
Xpressi Instant issuance is designed and built to handle hundreds of branches within the instant issuance architecture.
Flexible input file
The input file to Xpressi Server from a host can be a CSV, XML, IBM MQ message or text file.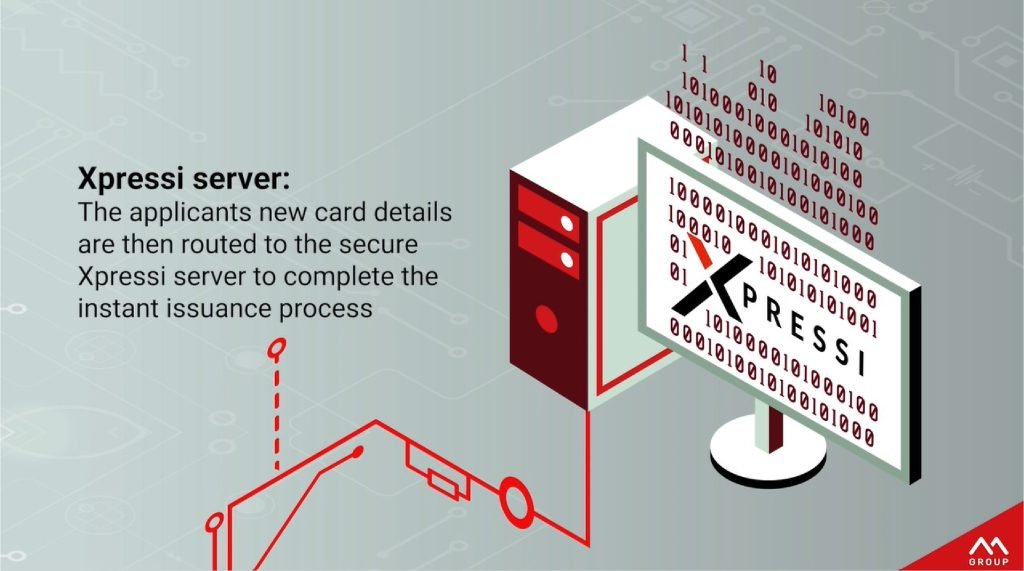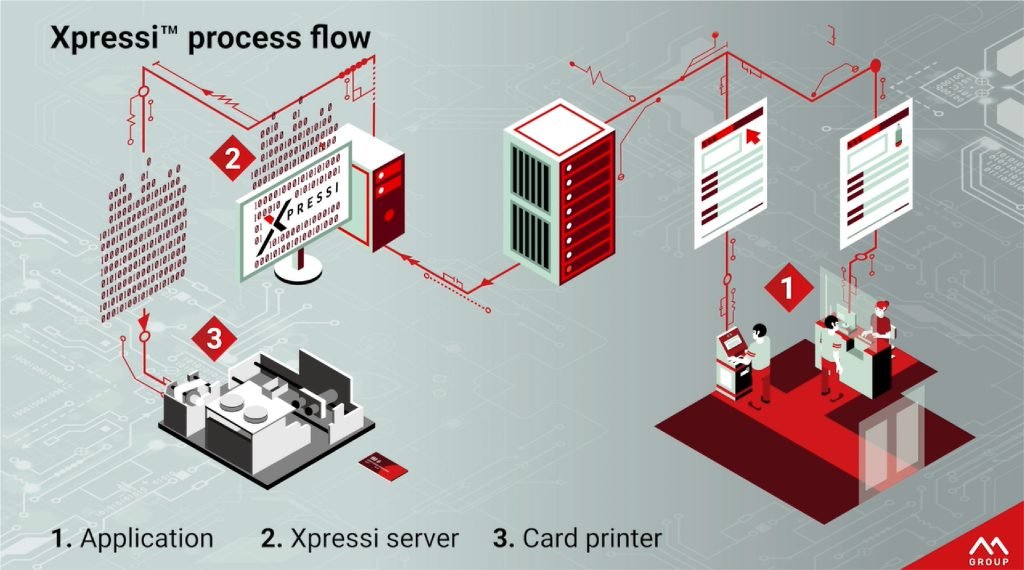 Unlimited Bank Identification Numbers (BINs)
Xpressi has a unique capability to allow an unlimited number of BINs per issuer. This also enables each issuer to have multiple card programs per BIN.
Monitoring capabilities
Monitor Hardware Security Modules (HSM) utilization, throughput of card per hour, real time branch printer status and jobs running in production.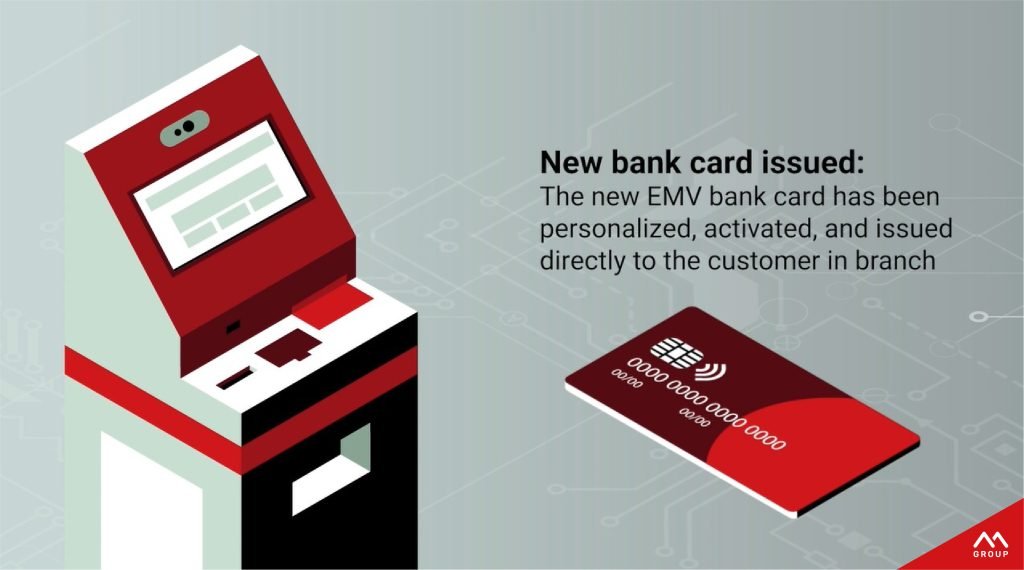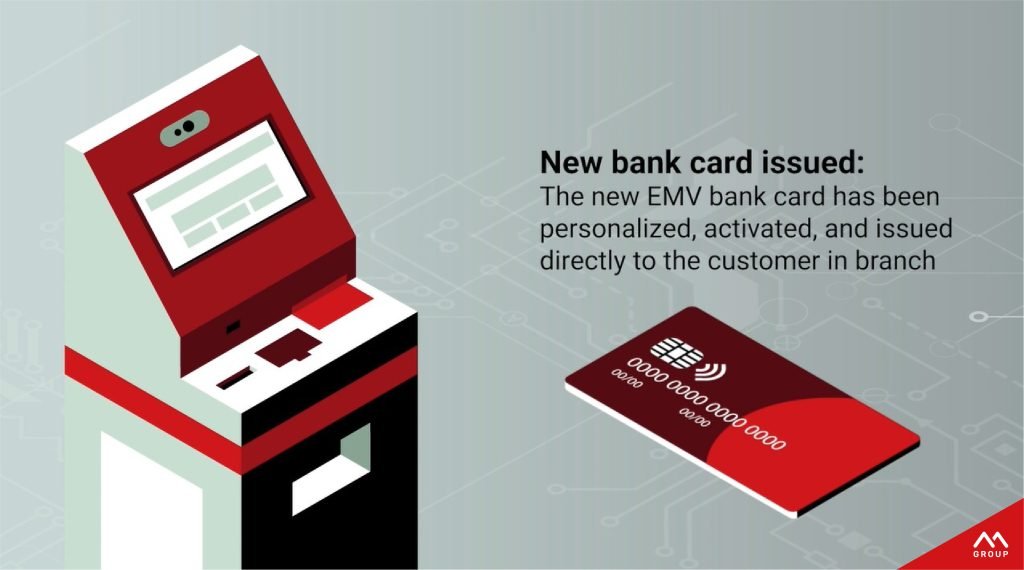 Personalization scripts
Personalization scripts are part of the Xpressi EMV software and are developed based on the following factors:
Type of chip
Payment application
Application parameters such as SDA, DDA, CVM, etc.
Data input file from the Card Management System (CMS)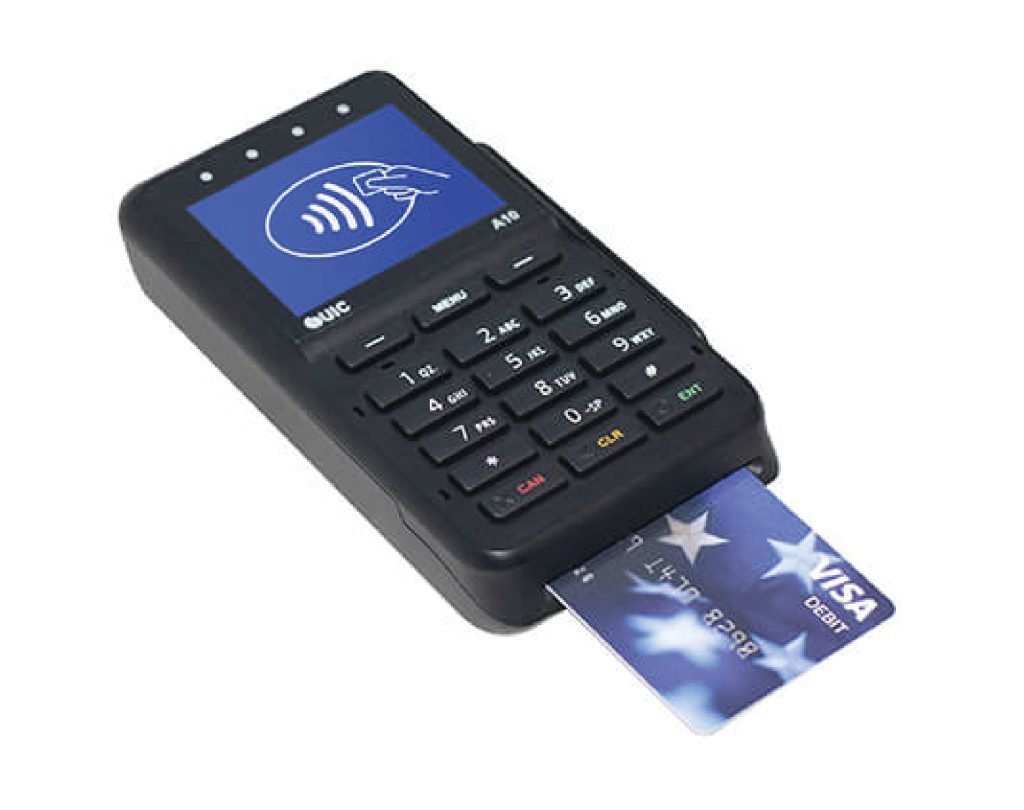 Enhance Xpressi Instant Issuance software with Xpressi PIN
The Xpressi™ PIN change solution, provides a straightforward process for issuers to enable their customers to choose their own 'Personal Identification Number'. Seamlessly integrated with Xpressi software packages, Xpressi PIN is a post issuance solution for financial institutions and their customers to securely create, change, unblock and verify PINs.
Related software
Related markets